Nigerians have taken to the social media to express deep sadness over the death of Tolulope Arotile, who at just 23 year-old became the First Female Combat Helicopter Pilot in the history of Nigerian Air Force.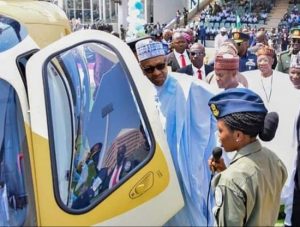 Arotile has succeeded many turbulence in the air as a combat pilot, she died in a fatal auto crash inside the airforce base in Kaduna, Northwest Nigeria.
She was said to have been ran over by a yet to be named colleague inside the airforce base. This narrative is yet to be confirmed by the Nigerian Airforce.
"Tolulope Arotile's death should be probed. She was run over by a colleague. Very sad. The colleague must be tried for murder or accidental murder. You don't just reverse and kill a colleague like that," a concerned Nigerian said.
"She died in a car accident right inside the airforce base in Kaduna," a Nigerian journalist, Sunday Micheal Ogwu, said in an update on Facebook.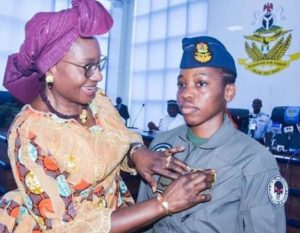 "Haaa! Death has stolen one of our best again. Tolulope Arotile, Nigerian Air Force First Female Combat Helicopter Pilot.
"At just 23, You conquered the air but succumbed to the land, Ogwu said in a tribute, adding, "May your soul find favour with God."
A veteran Journalist, lawyer and human right advocate, Richard Akinola also expressed sadness in a tribute he wrote on his facebook page.
"The death of Flying Officer Tolulope Arotile, the Kogi-born first female combat helicopter pilot in Nigeria, is a particularly sad one. Young, vibrant, with wonderful future.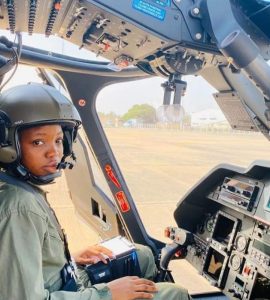 "Here was a young girl, who, according to the Nigeria Air Force in its tribute, led a couple of sorties against bandits and insurgents within her short period of active service.
"And that is part of the mystery of life. She didn't die in chopper crash but died yesterday in a car crash," Akinola said.
Her case, according to the veteran jouranlist, is "akin to that of the Ghanaian-born Nigeria Airways Fokker-28 plane pilot. The plane crashed in November 1983, in Emene, Enugu, killing 55 passengers and crew members but the pilot survived the crash.
"The pilot eventually relocated to his home country in Ghana where he later died in a car crash. He survived air crash but died in a car crash. Tolulope fought war in the air and survived but succumbed to death in a car crash. What a sad and great loss!"
Another Nigerian, Anjorin Oke said; "Tragic! What a loss of such much budding energy and promises. Makes one begin to ponder the futility of life's struggles and what lies beyond the veil of death."