Do not bid for refineries' O&M contracts if you have any of the following baggage, NNPC tightens the noose on contractors with tax default, criminal records
The Nigerian National Petroleum Corporation, NNPC, has given details of how winners will emerge in a bidding process for the provision of operations and maintenance (O&M) services at three petroleum refineries in Nigeria.
The select refineries are Port Harcourt Refining Company (PHRC), Warri Refining & Petrochemical Company (WRPC), and Kaduna Refining and Petrochemical Company (KRPC).
READ ALSO: Protest greets Nigeria's $1.5bn fund for Port Harcourt Refinery Maintenance
NNPC, Italian firm Technimont ink $1.5bn deals For PH Refinery Repair
Kaduna Crash: Co-Pilot Dies 2 Months After Wedding, Pilot weeks to Marriage
Setting strigent measures on how winners would emerge, the NNPC tightened the noose in contractors with history of tax default and crimes.
Any prospective bidder "must not be in receivership, nor subject to any form of insolvency or bankruptcy proceeding, and definitely not a tax defaulting company. It should also not have any director convicted in any country for a criminal offense relating to fraud or any financial impropriety or criminal misrepresentation or falsification of facts relating to any matter," the NNPC said in a document sighted by Platforms Africa.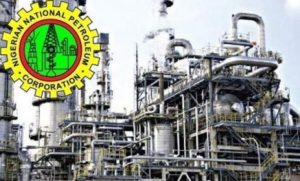 Interested parties, it continued, "must have experience in such maintenance jobs in Africa and/or in Nigeria, and must provide at least three specific examples of O&M services and/or Engineering, Procurement, Construction (EPC) experience on refinery, gas processing, LNG and other processes.
"They must also provide evidence of compliance with the provisions of the Industrial Training Fund (ITF) Amendment Act 2011, and comply with the Nigeria Social Insurance Trust Fund (NSITF) Act by the inclusion of a current copy of a compliance certificate expiring on 31st December this year as well as evidence of compliance with PENCOM Reform Act 2004 by the inclusion of valid pension clearance certificate expiring on the aforementioned date.
READ ALSO: How Nigeria's Army Chief, Attahiru, 10 Others Killed in Plane Crash
REVEALED: Three Times Kaduna Plane crashes Killed Top Army Chiefs, Governor
"In addition, the company must have audited accounts for the past four years, provide evidence of the latest credit ratings and the name of the rating agency, with a demonstration of a minimum average annual turnover of US$ 2bn at the least, for the financial year ending 2020 and provide evidence of compliance with the local content Act."
The scope of work, the NNPC continued, shall cover long-term as well as short-term production/operations planning, production & operations execution, monitoring, reporting & optimization of operations.
The selected contractors will be expected to engage in the process and control engineering, quality control, quality assurance and laboratory, environmental management as well as turn-around maintenance planning and execution among others.