Resume of Ilogun-Orile-born who will oversee 482 radio, television and broadcasting firms in Nigeria
Nigerian Veteran Broadcaster, Dr.Yemisi Bamgbose, has emerged the Executive Secretary of the Broadcasting Organization of Nigeria (BON), the umbrella bosy for 482 government and private-owned broadcasting companies in Nigeria.
Platforms Africa reports that Bamgbose, a two-term National President of the Radio, Television and Theatre Arts Union of Nigeria (RATTAWU), emerged at the 74th session of BON rounded off on Thursday, June 3, in Abuja.
READ ALSO: BREAKING: Gunmen Hijack School Bus In Nigeria's Ondo State
African Energy Ministers to reassess $23.36pb COVID-19-induced Oil Price
Nigerian Senate Passes Bill Criminalising HND, BSc Holders' Discrimination
He was born in Ilogun-Orile, a settlement in Abeokuta North Local Government, Ogun State Southwest Nigeria.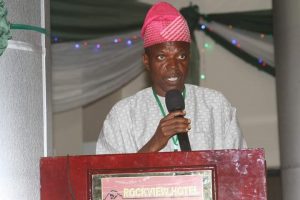 The retired Permanent Secretary in the State Civil Service was an Assistant General Manager with the Ogun State Television (OGTV), Abeokuta who recently bagged a doctoral degree in Applied Psychology from the Olabisi Onabanjo University, Ago-Iwoye, Ogun State.
He started his career as a Production Assistant with the Ogun State Television (OGTV) in 1983, rose through the ranks to become Assistant General Manager and was recently transferred to the mainstream of the Civil Service.
The new Permanent Secretary holds a Doctorate Degree (PhD) in Applied Psychology, Masters in Personnel Psychology and Bachelor of Science Degree (B. Ed) in Guidance & Counselling/Social from the Ogun State University (now Olabisi Onabanjo University, Ago-Iwoye) in 2014, 2003 and 1998 respectively.
READ ALSO:
'Surety for Ogun Governor's aide arrested in US also a suspected fraudster'
How Nigeria's Ogun Poly lecturer was assassinated + PHOTOS
Nigeria's Mega Churches, Mosques reopen as Ogun State lifts Worship Centres' ban
He is an associate member of the Advertising Practitioners of Nigeria (APCON).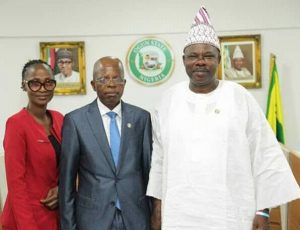 The Broadcasting Organisations of Nigeria (BON) is a broad coalition of public and private broadcasters as the nation's umbrella Union of Terrestrial Radio Television (Tv) Direct-To-Home (DTH) Digital Terrestial Television (DTT) Multimedia Distribution System (MMDS)
Established in 1973, the Broadcasting Organisations of Nigeria is today comprised of over 100 members and they collectively own over 250 radio and television stations.
BON's vision is to foster a future-proof environment for radio, TV and new media broadcasters to serve their audiences and contribute to the development of our society.