How 2021 Hajj hope of over 2 million pilgrims across the World hit the rock
The Kingdom of Saudi Arabia has dashed the hope of over 160,000 intending pilgrims from Nigeria as it slammed a ban on the country and others from participating in the 2021 Hajj rites.
Platforms Africa has earlier reported how the delay in announcing quota for Nigeria has caused tension among pilgrims from the country, which hirtherto has 95,000 quota.
Announcing the new development barring travellers from Nigeria and other countries from performing 2021 Hajj, the Kingdom said that this was caused by coronavirus concerns.
READ ALSO: Saudi to Nigerian Pilgrims: No Completion of COVID-19 vaccine dose, No Hajj
2021 Hajj: Tension as Saudi quiet on Nigeria's quota 38 days to Arafat
Indonesia embargoes Hajj 2021 for Citizens 2nd Year in a row
Over 95, 000 Nigerian pilgrims who registered through private and government hajj operators and boards could not make the rites last year.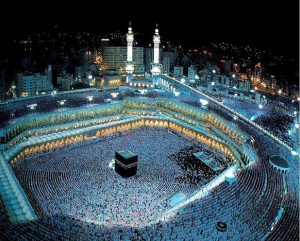 They have been joined by about 65, 000 who were also hopeful of performing Hajj this year.
This is as Saudi Arabia announced Saturday it would allow 60,000 vaccinated residents of the kingdom to perform the annual hajj.
The hajj ministry said this year's pilgrimage would be "open for nationals and residents of the kingdom, limited to 60,000 pilgrims", according to the official Saudi Press Agency.
With this, travellers from Nigeria have been barred from performing hajj for the second time in a row.
Previous year, the kingdom also hosted downscaled hajj amid the coronavirus pandemic, preventing thousands of Nigerian pilgrims from participating.
The pilgrimage, scheduled to be held at the end of July, would be limited to those who have been vaccinated and are below 65 years of age with no chronic illnesses, it said.