Tech giant, Samsung, has disabled television sets stolen from its warehouse in South Africa during the recent riots.
Platforms Africa reports that the Director of consumer electronics at Samsung South Africa, Mike van Lier, made this known in a statement on Thursday.
READ ALSO: JUST IN: Manchester City Disgrace Arsenal 5-0 At Etihad
100% Bread Price Hike Imminent in Nigeria – Bakers
Nigeria, Russia ink military deals as US embargoes $1b arms' sale to Buhari
Hundreds of TVs were looted from the company's Cato Ridge distribution centre and several malls in KwaZulu-Natal and Gauteng.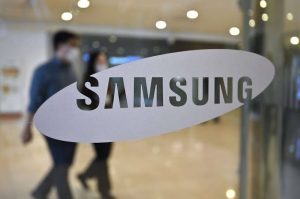 "TV Block is a remote, security solution that detects if Samsung TV units have been unduly activated, and ensures that the television sets can only be used by the rightful owners with a valid proof of purchase.
"The aim of the technology is to mitigate against the creation of secondary markets linked to the sale of illegal goods, both in South Africa and beyond its borders.
"We will continuously develop and expand strategic products in our consumer electronics division with defence-grade security, purpose-built, with innovative and intuitive business tools designed for a new world.
"This technology can have a positive impact at this time, and will also be of use to both the industry and customers in the future.
"Working together, we can overcome the impact of the unprecedented disruption to business, as experienced by many of us recently," said Van Lier. "We will continue to review the situation and will make adjustments as necessary to ensure business continuity for all," the statement said.