Oil minister, Timipre Sylva, to launch $50m interventions at NCDMB 2021 R&D fair – Wabote
Nigerian researchers are yet to access the $50 million earmarked by the Nigerian Content Development and Monitoring Board (NCDMB) for Research and Development (R&D).
Executive Secretary of the NCDMB, Simbi Wabote, a civil engineer, who declared this in Lagos during a press conference to herald the 2021 R&D fair, maintained that the minister of state for Petroleum Resources, Chief Timipre Sylva, would officially launch the $50 million R&D fund at the fair slated for Yenagoa, capital of Bayelsa state, Southsouth Nigeria.
"The fund has been set aside for research and development. But it is yet to be accessed," he said at the conference attemded by Platforms Africa.
READ ALSO: NCDMB boss lauds PEARL Industry, Pledges Industry Support
South Africa riot: Samsung disables, renders hundreds of looted TVs useless
Nigerians To Pay More for Electricity As Tariff Hike Begins Wednesday
100% Bread Price Hike Imminent in Nigeria – Bakers
On requirements to access the grant, he continued; "And, there is no collateral associated to this. No bank account's requirment. It is not a bank loan. It is a grant. But you must qualify for it. There is a rigorous and transparent process you must go through. We must be fully aware of this.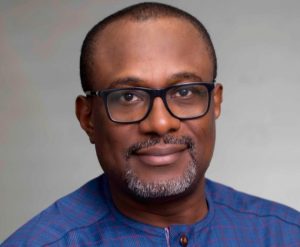 "We feel that we do not see researchers coming for the fund because there is no enough awareness and to correct this, the minister will launch the fund at the R&D fair in Yenagoa. There will also be a road show, we are going to make noise about it and at the end, we shall get Nigerians who have solutions to access the funds.
"If you know any Nigerian who has a solution to, even our Agric issues, even if he lives in the moon, bring him, we shall be willing to work with him."
The Nigerian minister of state for Petroleum Resources, Chief Timipre Sylva, Wabote continued, has been billed to launch the $50 million R&D fund.
The board earmarked these funds because of its determination to ensure success for Research and Development in the country, the NCDMB boss added.
"The board has singled out the period of 2031 R&D fair coming up in Yenagoa, Bayelsa, to launch the $50 million fund. The honourable minister of state for Petroleum Resources, Chief Timipre Sylva, who is so passionate about research and development in the industry, will launch the funds at the R&D fair.
Asked on plan by the board to boost the fund, Wabote said; "Even the one we have, peole have not come for it. So, what are we boosting."