Head of CISLAC and Transparency International in Nigeria, Auwal Ibrahim Musa, has charged Nigerian Government to blacklist erring contractors, businessmen for beneficial ownership 
Contractors and business owners in Nigeria who are found guilty of misinformation or false disclosure of beneficial ownership will be jailed for two years.
Registrar-General, Corporate Affairs Commission (CAC), Garba Abubakar, told Platforms Africa on the sideline of a two-day event organised by Civil Society Legislative Advocacy Centre (CISLAC) in Lagos, that misinformation or false disclosure of beneficial ownership has now been criminalised.
READ ALSO: EFCC advances Nadabo Energy Trial Over N1.4 bn fuel subsidy Scam
How EFCC Arrested, Detained Nigeria's Ex-Governor Orji, Son
Why EFCC Is Yet To Arrest Tinubu — Bawa Opens Up on Trial of Top Politician
"Our legal framework confirms that anyone can own shares. If you are owing shares on behalf of someone, you must declare the names of the person. If you hide the beneficial owners it may mean there is a cover up.
"This usually shows through false disclosure and or misinformation about beneficial owners and when this is established, our law recomends 2 years in jail term.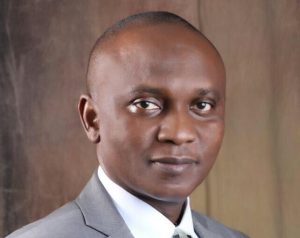 "At CAC, our register was opened on the 3rd of January, 2021 and the names of beneficial owners of all companies that registered with us since that period have been made public on our website," Abubakar, said while fielding questions that were directly posed to him by Platforms Africa.
"Our register is available publicly. For existing companies it is mandatory disclosure at the peeiod of filing returns," he concluded.
In a press conference during the event, Executive Director of CISLAC, Auwal Ibrahim Musa, demanded that the erring contractors and businessmen should further be blacklisted, noting that this will serve as deterrents to others.
"It will tremendously help to stop the bleeding in the Nigeria's Extractive industry in terms of Illicit Financial Flows (IFFs), on which Nigeria loses $18 billion annually," Musa said.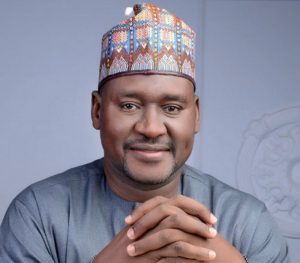 Platforms Africa reports that the event supported by Oxfam, was on "advocacy and sensitisation dialogue on advancing remedial activities in the extractive sector, contract transparency and beneficial ownership as a strategy to curb illicit financial flows in Nigeria."
Advocating a "name and shame" appeoach to the fight against corruption and lack of transparency, Musa stated, quoting Global Report, that Nigeria lost $18 billion annually to beneficial ownership.
"CISLAC demands stiffer penalty on beneficial ownership. Name, Shame Beneficial Owners of Phony Firms in Nigeria," he told the CAC boss.
"Proper tracking of the beneficial owners of companies will tremendously help the fight against corruption in Nigeria.
"Modality for false declaration should include black listing of every company, which gives false information about contracts and beneficial ownsership," he said.