As the Accountant that is 41 years older than Nigeria hits 103 years, Platforms Africa presents what you may need to know about The Man and His Milestones
The first chartered accountant in Nigeria and Africa's history, Chief Akintola Williams, has clocked 103 years.
Platforms Africa reports that President Muhammadu Buhari, on Wednesday, joined millions of Nigerians, family and friends to celebrate renowned accountant, Chief Williams, on his 103rd birthday, saying he appreciated God for grace of long life of the doyen.
READ ALSO: You Want To Live Long? Get a Second Wife, Study Says
Unstoppable 82 Yr-Old Grandmother Makes History, Graduates From US Varsity
Marry, Divorce or Die, You Have Fingers To Lose; Damn Tale of Dani Tribe
Ministerial Assent to ExxonMobil/Seplat Deals Remains Declined – NUPRC
EXCLUSIVE: Buhari Removes Ag Accountant-General 28 Days After Appointment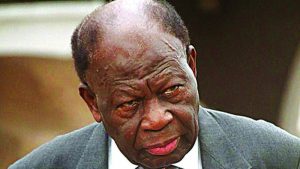 The Man Williams
Akintola Williams (born 9 August 1919) is a Nigerian accountant. He was the first Nigerian to qualify as a chartered accountant.
He began his education at Olowogbowo Methodist Primary School, Bankole street, Apongbon, Lagos Island, Lagos, in the early 1930s; the same primary school his late junior brother Chief Rotimi Williams attended. His youngest brother Rev James Kehinde Williams was a pastor in the same church. Olowogbowo Methodist Church.
His firm founded in 1952, later grew organically and through mergers to become the largest professional services firm in Nigeria by 2004. Williams participated in founding the Nigerian Stock Exchange and the Institute of Chartered Accountants of Nigeria. During a long career, he has received many honours. He turned 100 in August 2019.

Buhari eulogises the centenarian
Buhari, who acknowledged the strength and impact of the centenarian, particularly hailed his service to the country, in a statement, through his spokesman, Femi Adesina.
"President Buhari felicitates with Chief Williams for scoring many firsts, which brought the spotlight to Nigeria and Africa, being the first Nigerian to qualify as a chartered accountant in England in 1949, and starting the first indigenous chartered accounting firm in Africa in 1952.
"The President notes other historic achievements of the chartered accountant in establishing Association of Accountants in Nigeria in 1960 with the goal of training accountants, being a founding member and first President of the Institute of Chartered Accountants of Nigeria and full involvement in setting up the Nigerian Stock Exchange.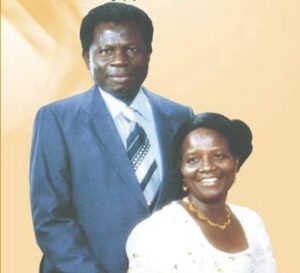 103rd birthday, President Buhari acknowledges the many recognitions and awards he has received, including appointment as Commander of the Most Excellent Order of the British Empire in 1997. The President continues to rejoice with the chartered accountant, and prays for his wellbeing."
Williams Carrer
After returning to Nigeria in 1950, Williams served with the Inland Revenue as an assessment officer until March 1952, when he left the civil service and founded Akintola Williams & Co. in Lagos. The company was the first indigenous chartered accounting firm in Africa.At the time, the accountancy business was dominated by five large foreign firms. Although there were a few small local firms, they were certified rather than chartered accountants. Williams gained business from indigenous companies including Nnamdi Azikiwe's West African Pilot, K. O. Mbadiwe's African Insurance Company, Fawehinmi Furniture and Ojukwu Transport. He also provided services to the new state-owned corporations including the Electricity Corporation of Nigeria, the Western Nigeria Development Corporation, the Eastern Nigeria Development Corporation, the Nigerian Railway Corporation and the Nigerian Ports Authority.
The first partner in the firm, Charles S. Sankey, was appointed in 1957, followed by the Cameroonian Mr. Njoh Litumbe. Litumbe opened branch offices in Port Harcourt and Enugu, and later spearheaded overseas expansion. In 1964, a branch was opened in the Cameroons, followed by branches in Côte d'Ivoire and Swaziland, and affiliates in Ghana, Egypt and Kenya. By March 1992, the company had 19 partners and 535 staff.
Demand grew as a result of the Companies Act of 1968, which required that companies operating in Nigeria formed locally incorporated subsidiaries and published audited annual accounts. The drive in the early 1970s to encourage indigenous ownership of businesses also increased demand. In 1973, AW Consultant Ltd, a management consultancy headed by Chief Arthur Mbanefo, was spun off. The company acquired a computer service company and a secretarial service, and in 1977, the company entered into an agreement with Touche Ross International based on profit sharing. Williams was also a board member and major shareholder in a number of other companies. He retired in 1983.
Between April 1999 and May 2004, Akintola Williams & Co. merged with two other accounting firms to create Akintola Williams Deloitte (now known as Deloitte & Touche), the largest professional services firm in Nigeria with a staff of over 600.