A "Gentle Lady" And Her Three Hubbies – close up on lyrics, love, and life of first female artist in Yoruba Songs to sell over a million copies of recordings in Nigeria + what she said on her third husband, a Customs boss
The 62 year-old Waka Queen, Alhaja Salawa Abeni Alidu, has unveiled Rasheed Adahunse, a Customs Boss, as her "darling husband."
Platforms Africa reports that the unuon, which was actually sealed in 2019, was made public by the "gentle lady" crooner during the retirement of Adahunse from the Nigerian Customs Service (NIS).
READ ALSO 57 Year-Old Arise TV Host, Reuben Abati, Unveils Third Wife
Wife, Son Bicker Over Control of Mr. Ibu's Bank Account
JUST IN: NLC, TUC Begin Nationwide Strike Midnight
JUST IN: WAEC Adopts CBT For SSCE
Men Give, Women Receive, By Funke Egbemode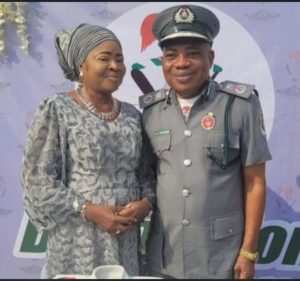 Adahunse, a retired Comptroller and Commandant, Customs Training School, is the Asiwaju of Ijebu Isiwo.
Abeni: A gentle lady and her love life
Salawa's first husband was Lateef Adepoju of Leaders Records and the second, Kollington Ayinla, the Fuji music legend. The first marriage crashed in 1986 while the second ended in 1994. Of course, both of them produced children.
Born on May 5, 1961, details of how the Ijebu Waterside, Ogun State born singer met her new husband, said to be in his 70s, are still unknown.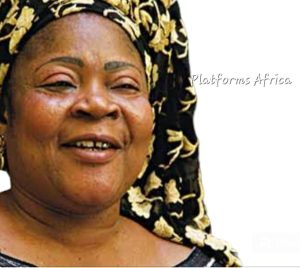 The 62 year-old top female musician unveiled him as her "dearest husband" during the man's retirement party in Lagos.
READ ALSO Hamar: African Tribe Where Wives Beg Husbands To Flog Them For Love, Loyalty
No Fat, No Prize: Bodi Tribe Where Only Fattest Men Are Heroes
Marry, Divorce or Die, You Have Fingers To Lose; Damn Tale of Dani Tribe
Tinubu'll Lead Nigeria To Prosperity  – Prophet Akiode
Salawa Abeni Alidu (born 5 May 1961) is a Nigerian singer.
An Ijebu Yoruba from Ijebu Waterside, in Ogun State, she began her professional career in waka music when she released her debut album titled, Late General Murtala Ramat Mohammed, in 1976, on Leader Records. It became the first recording by a female artist in Yoruba Songs to sell over a million copies in Nigeria.
She was crowned "Queen of Waka Music" by the Alaafin of Oyo, Oba Lamidi Adeyemi in 1992.
Abeni continued recording for Leader until 1986, when she ended a relationship with the record label's owner, Lateef Adepoju.
She married Kollington Ayinla and joined his record label instead, staying with him until 1994.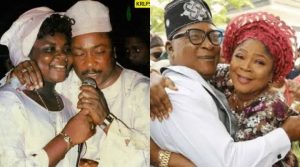 She was crowned "Queen of Waka Music" by the Alaafin of Oyo, Oba Lamidi Adeyemi in 1992.
Waka is an Islamic-influenced, traditional Yoruba music style, popularized by Batile Alake; it is a much older genre than jùjú and fuji.