The striking Polytechnic lecturers in Nigeria have told hundreds of thousands of students and parents affected by the industrial action not to expect them to return to classes until their demands are addressed by the government.
Top official of the Academic Staff Union of Polytechnic (ASUP), Yekini Nureni Asafe, who stated this during the Saturday e-Discourse on Platforms Africa forum, an e-Community of intellectuals, policy moulders and opinion leaders in Africa, maintained that the "fight is for the good of the system, the students and parents."
The lecturers' union, ASUP, has put polytechnic in the Africa's most populous nation under lock and key sunce April 5, over 20 days ago.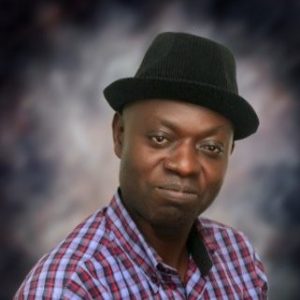 Asafe, who is the Zonal coordinator ASUP chapters in Southwest and Kwara state (Zone C) Nigeria, however, said at the event moderated by Accra, Ghana-based veteran journalist, Mr. Francis KOKUTSE; "It (the strike) was a hard decision by the current leadership of our union led by Comrade Anderson Ezeibe.
The fight, he insiated, "is for the good of the system, the students and parents.
"If infrastructures are adequate we can produce quality and skillfull graduates that can compete with other globally. Technological education is to produce job creator not job seeker.
"And, some state institutions are currently turning the Polytechnic sector and institutions to private institutions where the parents have to pay several fees and levies because the institution are not well financed. Some of the institution have to run the school from IGR. it is affecting many parents negatively."
The Key demands of ASUP, Asafe continued, are:
" Implementation of needs assessment of 2014; Constitution of Governing Council for federal and some state institutions; Payment of 10 months arrears of New minimum wage in federal institutions and implementation of new minimum wage wages in the state institutions yet to do so; and the payment of CONTISS 15 arrears.
Others, according to Asafe, "are retraction from abuse of Polytechnics Act amended since 2019; Formation of polytechnics commission for POLYTECHNIC sector."
Platforms Africa e-Discourse is a weekly highly resourceful and intellectual event where critical issue bothering on development of Africa are discussed by members with sole intention to tackle misinformation emanating from such issues and to proffer solutions to them.