Saying she later spent the whole night with her husband, the woman says It's Birthday gift she wished for herself + PHOTO
The video of a lady, who revealed that she slept with 40 men on her 40th birthday to celebrate the memorable day, has gone viral.
Speaking in an interview, the White lady, who did not identify herself, said she set herself a challenge to sleep with 40 men when she turned 40 years.
READ ALSO You Want To Live Long? Get a Second Wife, Study Says
No Amount of Alcohol is Healthy If You Are Younger Than 40 – Study
I gave Him Different Sex Positions, Yet He Left Me – Korra Obidi
Couple Mistakenly Livestreams Sex Session via Zoom to Synagogue Members
Sex-For-Grade: 4 Profs Affected As Nigerian Varsities Fire 18 Lecturers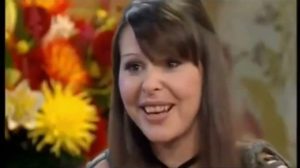 The lady further revealed that sleeping with 40 men on the same day was her birthday present for herself adding that the experience was fun.
According to the woman, she wasn't worn out after the sexual escapades with the 40 men as she spent the whole night with her husband.
She did not however state if her husband was part of the 40 men she slept with or not.
The woman's confession has stunned many on social media as they shared their 2 cents on the video.
Here are some of the reactions to the story and video:
"I died at husband
"had the most fantastic day"
"She needs to clarify if it was actually 39 plus her husband, details matter"
"40 men and her husband gets a drink "
"Me n me husband what I honestly thought she was a single woman wanting this sort of prezzy"
"Her husband was number 40"
"I'm speechless trying not to judge"
"The 40th guy thinking he'd found his soul mate then seeing this."
Source: Opera News