Serious apprehension has rocked the Ashanti region in Ghana as suspected cases of rape and mysterious death of women surged.
The residents of Kubease near Ejisu in the Region, a report by Ghana-based Joy Online rsad, have, were gripped by apprehension and rage as two women were allegedly raped and killed in separate incidents within one month.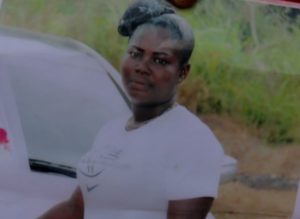 "In the second and more recent, a 24-year old trader Abena Nintiwaa was found dead and half-naked in her bedroom on Monday morning. It comes after another woman was earlier allegedly raped in her bedroom by an unknown assailant," the report read.
Residents, especially females, say they are scared to go about their normal duties at night.
Relatives of the deceased on in the latest attack, according to Joy Online, said that some criminals might be responsible for Abena's death.
Her grandmother Maame Fawokwan lamented that the mysterious death baffles her as she is yet to come to terms with the situation.
"Maabena is my granddaughter, her rape incident is the second in just a month," she said. "This rape and murder issues have become prevalent, similar incident happened not long ago, I'm pleading on government to come to our aid."
She also called on authorities to stem up security in the area to curb the menace and save women the rampant rape and murder cases.
Tenants in her house say they were curious to find out why she had failed to take her turn in sweeping the compound in the morning per the schedule.
They checked in her room only to find her lifeless in her bed. One tenant who could not control her tears described how she saw the lifeless body of Maabena on Monday morning.
"It was her turn to sweep but she was still asleep so I went to check on her in her room and realised she was stiff and not responding to my calls."
Another resident Yaw [not his real name] also recounted what he saw when he barged into the deceased's room.
"One lady came to call me that Maabena was not responding so I hurriedly bumped into her room and saw she was half naked and her legs were opened," he said.
Though the family awaits an autopsy report to know the real cause of death, some relatives and others suspect foul-play.
They justified their position by the earlier case of the alleged rape of another young woman.