. No Increase In Petrol Price, Sylva, NNPC Charge Nigerians Against Panic Buying
The Executive Secretary of Petroleum Products Pricing Regulatory Agency (PPPRA), AbdulKadir Umar Saidu, has been queried by the Nigeria's Presidency over the controversial Monthly Pricing Templates released by the agency for March.
Platforms Africa, which gathered this exclusively on Friday, reports that the Minister supervising the agency, Timipre Sylva, was also questioned on why he allowed the slip, which has resulted in long queues for fuel in Lagos, commercial capital and other major cities across the country.
The template released by PPPRA midnight of Friday, March 12, showed the peak price for Premium Motor Spirit (PMS) also known as petrol to have surged to N212.61. It was considered a major slip and has been blamed for the fuel crisis that rocked the country on Friday.
"Recall that we (PPPRA) has over a long time stopped to publish the price template particularly after the March 2020 official announcement of fuel deregulation. Also recall that PPMC has on different ocassions being the one announcing the ex-depot price. As we speak, our Executive Secretary, AbdulKadir Umar Saidu, has been queried by the Presidency. The minister who has earlier been questioned has apologised after he has denied having prior knowledge that the template would be published on the PPPRA's website," a management staff of the PPPRA told Platforms Africa in a telephone chat after his anonymity was guaranteed.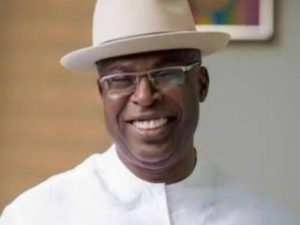 The Minister has also publicly tendered an apology for the mixed up as he dismissed claim of increase in fuel price to N212 per litre.
Sylva, who made the assertion on Friday, 12 during the ground-breaking ceremony for the RUNGAS ALFA FZE composite cylinder manufacturing plant in Alaro City, FZE, Epe, particularly apologised to Nigerians over any inconveniences they might be experiencing.
According to him, the Federal Government does not have any plan to increase petro price now.
The Minister urged Nigerians not to panic.
Sylva's statement came on the heel of Petroleum Products Pricing Regulatory Agency (PPPRA) increasing PMS to N221.00 per litre, but later reversed it.
According to the Minister, there was a mix up with PPPRA's announcement, adding that, it had reversed itself.
"PPPRA announcement was a mixed-up,. The agency has already reversed its position," Sylva said.
The minister maintained that the PMS price would not be increased now until govenmenrt's discussions with labour and other stakeholders are concluded.
"The government position has not changed. What this administration wants to bequeath as a legacy to Nigerians is a deregulated downstream.
"We have never changed that position but can't happen without consultations with stakeholders . You know we announced the deregulation last year as part of our discussion with labour. We decided to step back a little and continue the conversation with labour and other stakeholders.
"Discussion is still ongoing and that is why we have not increased price."
There is no plan to increase petro price at all until we conclude those discussions with labour and other stakeholders," he assured.