The Eko Electricity Distribution Company (EKEDC) has urged its customers to make use of approved e-Payment Channels, amidst the Industrial action by the labour unions.
Platforms Africa reports that the utility firm made this known in an official statement to electricity users under its catchment areas.
READ ALSO: "They Beat Me o," With Swollen Eye, Bruises, NLC President Speaks On Attack
JUST IN: NLC, TUC Begin Nationwide Strike Midnight
It's Fake, TCN Denies Report On Grid Shutdown, Nationwide Blackout
BREAKING: Nigeria's ex-Finance Minister Is Dead
ExxonMobil Is A Lithium Company Now
The two labour unions in Nigeria; the Nigeria Labour Congress (NLC) and Trade Union Congress (TUC), began a strike on Tuesday over alleged molestation of national president of NLC, Joe Ajaero, in Imo state, Southeast Nigeria.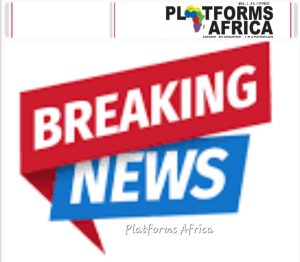 Noticing the pains this may inflict on its customers, the EKEDC issued an advisory posted on its social media pages, saying that alternative payment option is available due to temporary closure of "majority of its business offices."
The statement reads; "Dear valued customer. Due to the ongoing NLC indefinite strike, majority of our business offi ces are
temporarily closed.
"Our cash services will operate on a reduced scale during this period. Kindly make use of our approved e-payment channels to pay your utility bills to continue to stay connected."