Two Master Degrees in his bag, Platforms Africa digs up 12 things about the Imo state-born PhD candidate at Covenant University, newly promoted editor of Thisday on Saturday
The Board of Directors of THISDAY/Arise Media Group has appointed Mr. Obinna Chima as Editor, THISDAY on Saturday.
Here are 12 things to know about the new editor
1. Chima, an experienced journalist with about 15 years of cognate professional experience, is presently a doctoral candidate of Policy and Strategic Studies at Covenant University, Ogun State, awaiting his viva presentation.
READ ALSO: ThisDay Editor, Obinna Chima, Wife Welcome Triplet + PHOTOS
Varsity May Give Mass Burial To 33 Corpses That Had Spent 18 Years In Its Mortuary
United Nations Institute Names Adeola Yusuf Panelist For African IDEP Event
Meet Prof. Ighedo, Nigerian Who Broke S'Africa Varsity 148-Yr Maths Record
Nothing Lasts Forever, Reactions As 1st Miss Nigeria Clocks 93 + PHOTOS
Shocker: Mohbad's Wife In Bed With Naira Marley + VIDEO
2. He holds a Master of Science Degree in Research and Public Policy from the University of Lagos, as well as a Master of Science in Economics from the Lagos State University. He also holds a Bachelor of Science Degree in Economics from Imo State University.
3. Born in Lagos, the New Saturday THISDAY Editor had his secondary education at King's High School (KHS), Satellite Town, Lagos State, between 1992 and 1998, and also attended Army Children School, Ojo Military Cantonment, Ojo, Lagos, for his primary education, where he graduated in 1992.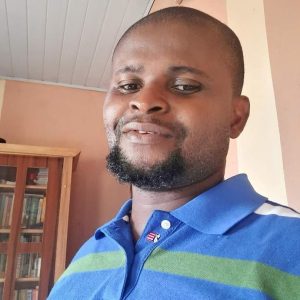 4. Prior to the appointment, Chima was Deputy Editor of THISDAY, a position he assumed in 2021.
5. By this promotion, he is expected to enrich the editorial content of the newspaper for the benefit of the paper's esteemed readers across all THISDAY's news platforms.
6. Chima, who joined THISDAY on August 10, 2010, as a Money Market Correspondent, started his journalism career in 2006, with National Mirror Newspapers in Lagos State, as a Labour Reporter, immediately after his National Youth Service Corps the same year.
READ ALSO
1590/1600: How I Did It, Nigerian Student Who Broke SAT Record Speaks
Football Legend Christiano Ronaldo Breaks Another World Record
Dinka Ethnic Group: Tales of World's Tallest Tribe
57 Year-Old Arise TV Host, Reuben Abati, Unveils Third Wife
Marry, Divorce or Die, You Have Fingers To Lose; Damn Tale of Dani Tribe
7. He also worked briefly with The Punch Newspaper as a Capital Market Correspondent; Profund Securities Limited (formerly a member of the Nigerian Stock Exchange), as a Research and Planning Officer; as well as Business Hallmark Newspaper as a Finance Correspondent.
8. Due to his commitment to his job, he has anchored several breaking stories in THISDAY.
9. Chima, who hails from Imo State, has attended courses on business journalism in Nigeria and abroad, including Bloomberg Media Initiative in Africa; Advanced Training on Financial Journalism, Press Media Association, London; Advanced Writing and Reporting Skills (AWARES), Pan-Atlantic University, Lagos; and Thompson Reuters Training on Financial Journalism, Uganda, among several others.
10. Chima is a regular participant at the International Monetary Fund, World Bank, World Trade Organisation, and other global multilateral institutions' meetings.
11. He is a former President of the Finance Correspondents Association of Nigeria (FICAN) and a member of the Nigerian Guild of Editors.
12. He is happily married with children.